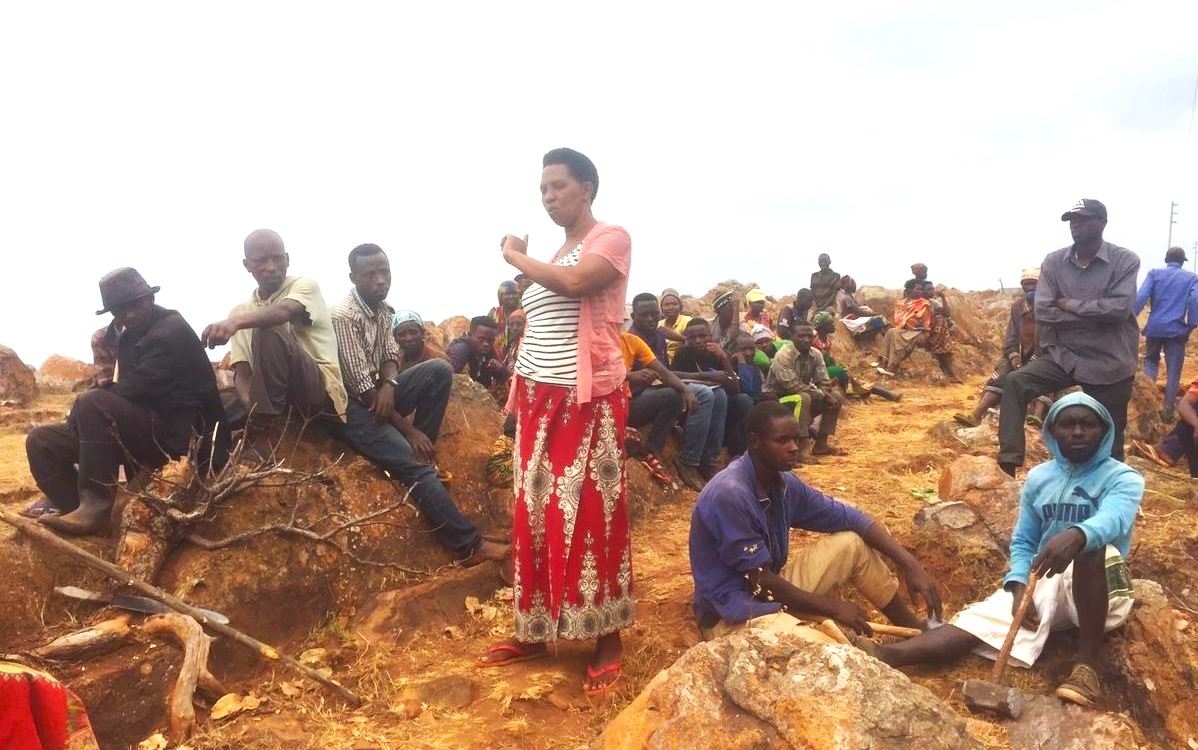 Rwanda: Faith in Action leaders like Charlotte are organizing rural villages to build clinics, schools and roads
"Nyarubuye was devastated by the genocide twenty-eight years ago. Now organizing is teaching us how to rely on one another. We are using these skills to unite our community and build clinics, schools and roads. We have a duty to share it with others" – Charlotte Mutateri, PICO Rwanda leader
Charlotte is a mom who joined PICO Rwanda three years ago. Last year, she helped organize families to build a new clinic in Nyarubuye. This year she organized groups in 11 surrounding villages to build a new school and road.
In early December, Charlotte joined forty-five leaders at Centre Cristus for a national leadership seminar to reconnect, reflect and plan. They took the time to celebrate all they accomplished this past year. We celebrate with them. They were joined by leaders from Tanzania, Kenya and Namibia who exploring grassroots organizing to meet the needs in their own communities. We stand with Charlotte and leaders from across Africa who not waiting for others to make things happen.
You can make a donation here to support leaders like Charlotte whose work in eight communities inf Rwanda is spreading across Africa. Your gift will be matched.