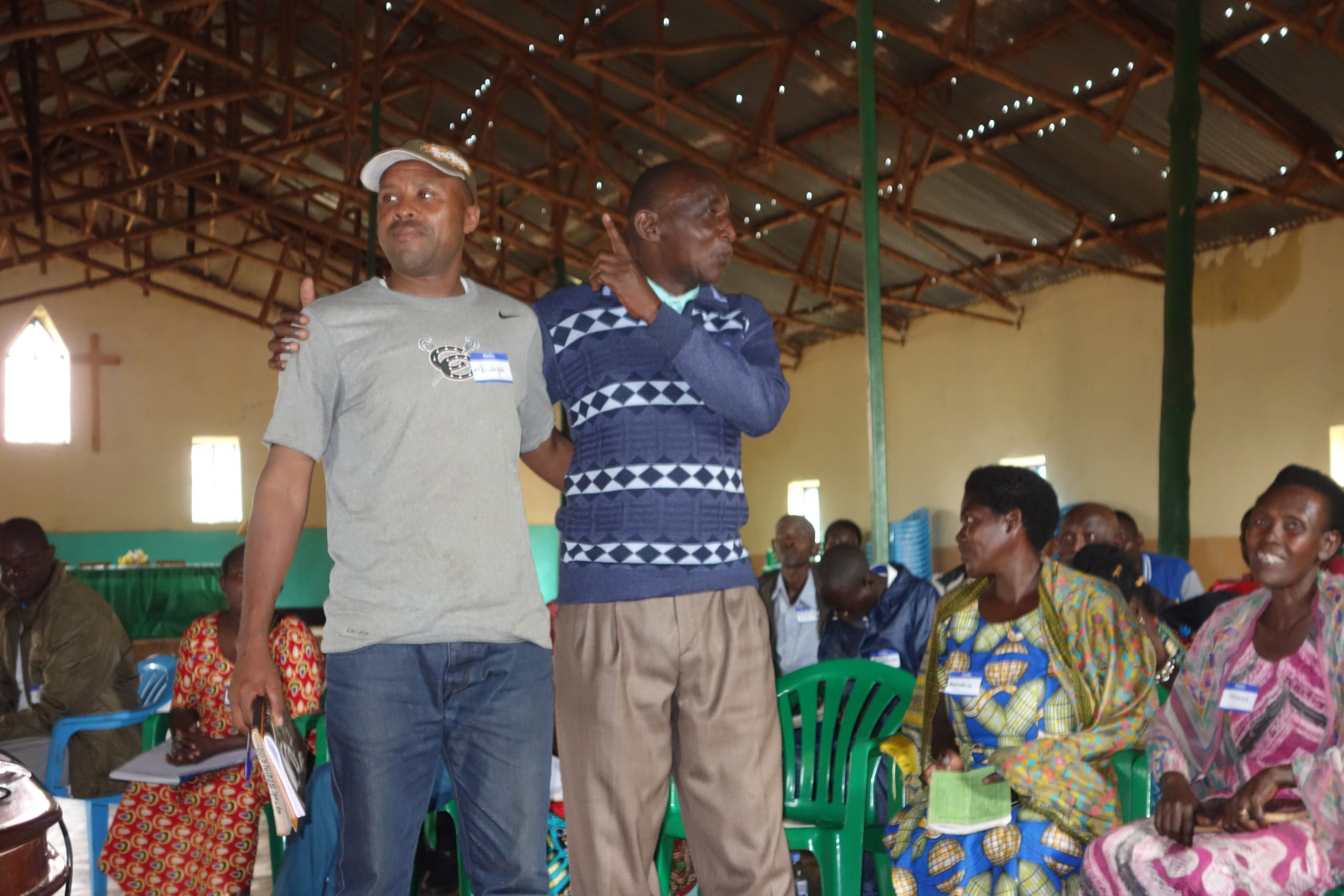 Rwanda: Leader-organizers conduct training for community, faith and government leaders.
"We achieved a major goal, bringing government and religious leaders into a relationship of cooperation and respect. We received commitments from our organizing committees and others to do more." – Ezra
Ezra, Specioza and Poline have been leaders in Mumeya since PICO Rwanda was founded 13 years ago. This year they led training sessions for more than 100 new leaders in the Kirehe District. They shared the method of organizing that helped them organize their community to build a community clinic, a disease prevention center, three new schools, a community training facility; bring water and electricity;  plant thousands of trees and build roads to improve conditions for 30,000 people from five villages. They have set in motion organizing committees that will build more school classrooms, another dispensary, and buy an ambulance this coming year.  Most important is the transformation of people and the change in the way things are done in Rwanda. We are proud to share the reflections of Ezra, Specioza, Poline and Pastor Festus following their December two-day training session in Mumeya and the amazing story of Sarah, the youth leader who saved the roofing tile cooperative in Nyange.